Trailer
Screenshots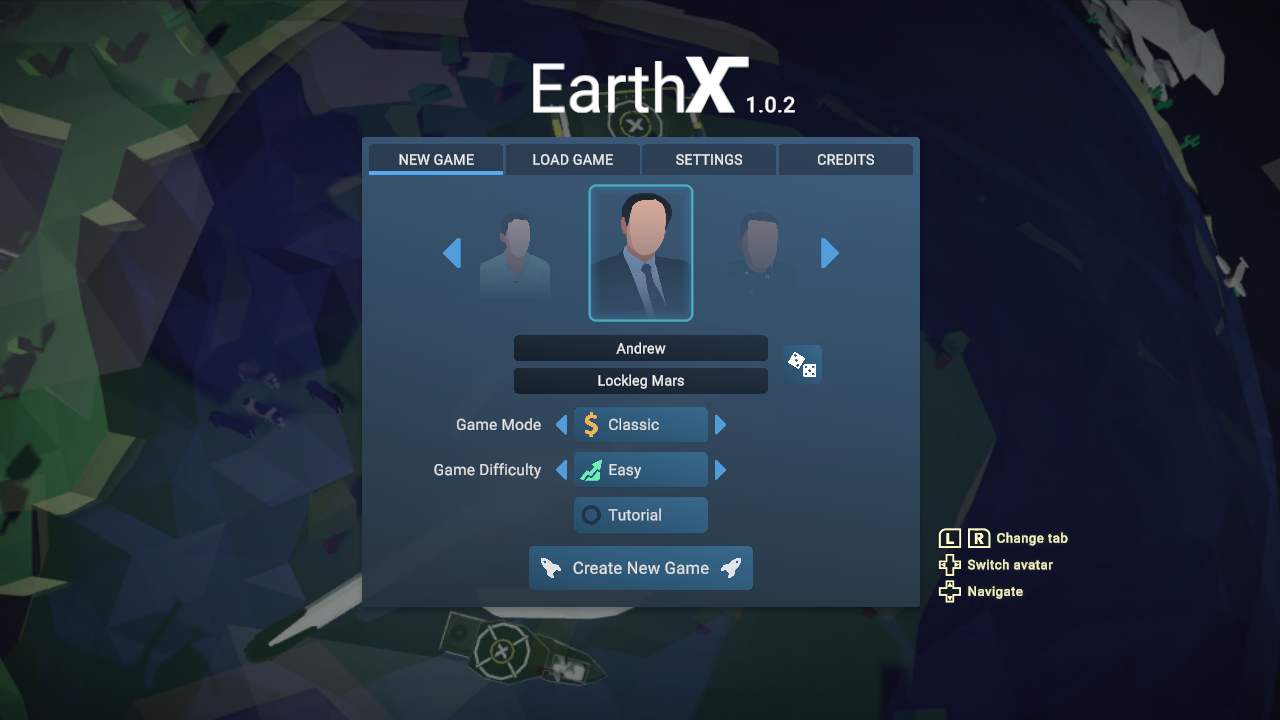 Developer & Publisher: Mesote Games
Consulting: Pineapple Works
Console Developer & Publisher: Pineapple Works
Engine: Unity
Platforms: PC/Switch
Release date: July 12th, 2023
Become the CEO of a space company and conquer the market with your rockets! Launch into this developing Tycoon game where spacecrafts explode whenever they want!
EarthX is a game about managing your own private space company. You will have to develop better and better rockets, fight for contracts with competitors and grow your business to achieve success. Grow your capital, assemble rockets, capsules and satelites and dominate the Space Industry.
Features
Launch, land your reuse your rockets! (Provided they don't explode on re-entry.)
Grow your business through a level progression system that unlocks something new each time you advance your company!
Assemble custom spacecrafts of various types, shapes and sizes with dozens of individual parts!
Bestow ultra-high-speed internet upon the World with a specialised satelite array!
Colonize Mars! Put a base on the Moon!
Customize your company even further by managing more managers!
Pineapple Works performed a full set of technical consultant duties, helping the developer bring this project to its full potential!
We've also brought EarthX to the Nintendo Switch platform!