TRAILER
Screenshots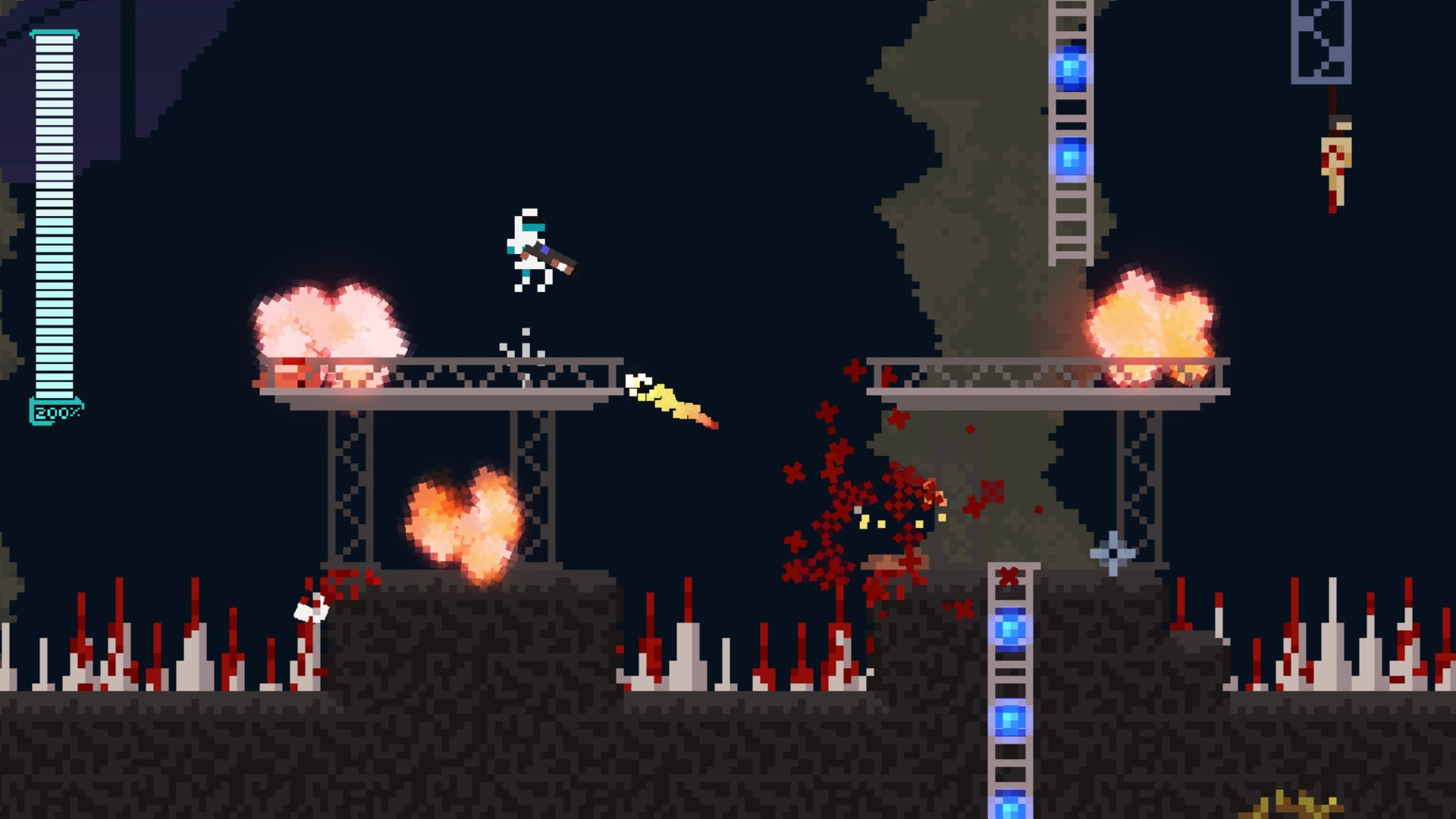 Developer: The Braga Brothers
Porting & Publishing: Pineapple Works
Engine: Godot Engine
Platforms: PC (Steam), Nintendo Switch
Release Date: Q4 2022
Links: Presskit
Play as a super-soldier with extraordinary speed and agility. Fight against merciless demons while dashing and jumping to dodge traps and hazards through carefully designed levels.
Humanless focuses on the fun of shooting and platforming. No need to conserve ammo for your favorite weapon. Instead, pull the trigger as much as you wish and have fun watching low-resolution demons being exploded to bits! Bloodthirsty enemies around every corner and pits of acid waiting to be jumped into will require quick thinking. That's why Humanless lets you play the way you want: controller or keyboard and mouse!
Features
Infinite ammo, always!
Fast and responsive controls
Hand-crafted levels
20 missions across three different chapters
Lightning fast trigger-finger action!