Successfully FUNDED on Kickstarter!
Screenshots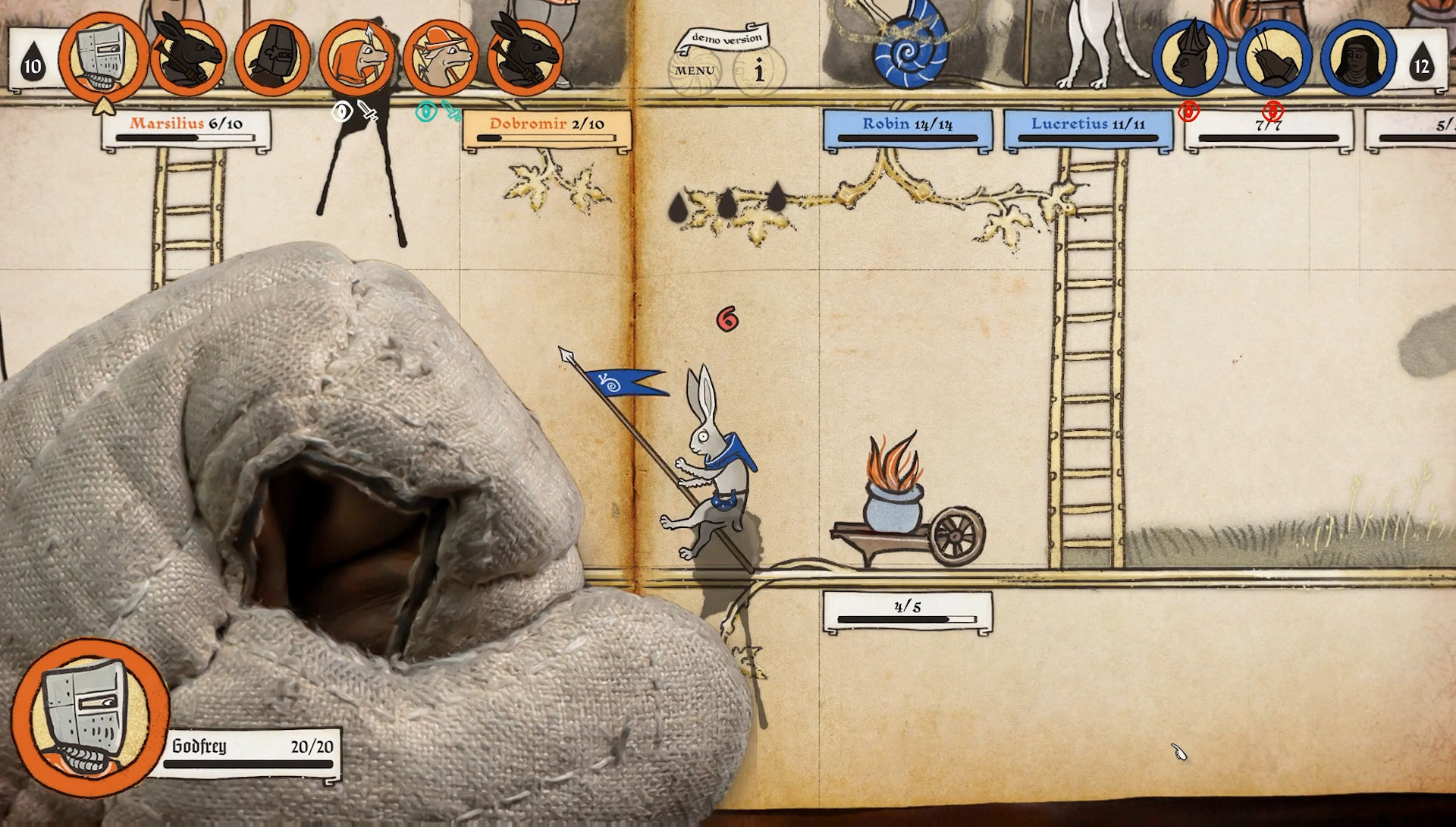 Developer: Yaza Games, Pineapple Works
Engine: Unity
Platforms: PC/Xbox One/Series S/X
Release Date: January 31st, 2023 (Early Access)
Links: Steam, Kickstarter
Draw your bizarre army, adapt your tactics, and through obscene actions lead your units to glory! Defeat legendary opponents with the power of your quill and become the master of the Living Ink!
Inkulinati is a turn-based strategy in which hand-drawn animals and creatures battle for life and ink on pages of a medieval manuscript.
You are a fresh graduate of the elite-but-discreet University of Inkulinati – the masters of Living Ink. During your graduation ceremony, you will bear witness to events that will push you to take on the biggest challenge in the history of Inkulinati. Prepare to duel young illuminator! Use your wits and the Living Ink to paint and command an army of creatures with which you will defeat your opponents (and perhaps Death herself!) that stand in your way in becoming a legend.
Pineapple Works has provided programming support for this project, as well as QA and general development services.
PROJECT STATS:
KICKSTARTER: FUNDED