TRAILER
Screenshots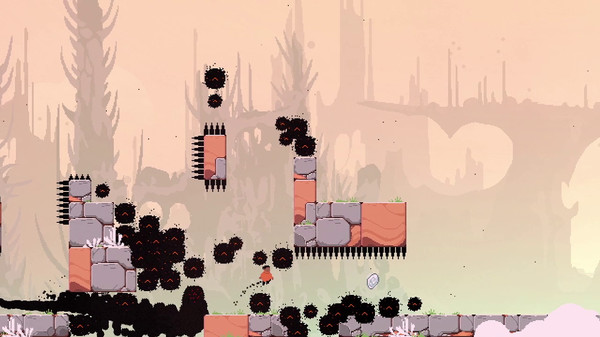 Developer: Team Run
Porting: Pineapple Works
Publishing: Plug In Digital
Engine: Godot Engine
Platforms: PC (Steam), Nintendo Switch
Release Date: 14.04.2022
In a place where everything is constantly moving, you will have to face the dangers of the World In-Between and reach for the light.

RUN: The World In-Between is a highly dynamic platform game with procedurally-generated levels.
Inspired by Celeste, Dead Cells, Scourge Bringer, and even Super Meat Boy, your movements will have to be as quick as they are precise.

Features
Addictive gameplay
Collectable gems that unlock memories
Increasingly brutal difficulty modes
Accessibility options to customize your experience
An optimized mode for speedrunners
Pineapple Works has succcessfully ported the game to the Nintendo Switch system!
PROJECT STATS:
BUGS SLAIN: ~20
HOURS TAKEN: ~500
DEATHS TO COMPLETION: 19k
"UNFAIR" DEATHS: 18k
PINEAPPLE SLICES EATEN: ~90
BLOOD DEPOSITED IN ORBS: 40HL
COFFEE CUPS EMPTIED: ~300
TEARS SHED: 2 FULL ORBS
"EUREKA"S EXPERIENCED: 8
PUNS SUFFERED: 27