Bittersweet Birthday is a great pixel art action adventure game with challenging combat and intriguing story. The game's developers – World Eater Games – are about to start their IndieGoGo campaign really soon. I decided it is a great occasion to talk to the game creators and learn more about the project.
Pineapple Works 🍍: Hey! I played the demo of your game and really liked the mood and atmosphere of it! First of all though I would like to start by asking, what is your favorite fruit? 😏
World Eater Games: Thanks! I swear this isn't a suck-up, but really, pineapple is just too good. It might be tied up with mango though.
PW 🍍: How about game? What indie game would you like to recommend for a nice spent sunday?
WEG: I'm not really into pick-up-and-play games, so not much of "nice Sunday" games and more like "play it until you beat it", I'd recommend Cave Story, Va-11 Hall-A, Bug Fables, Momodora 4, and Timespinner. I'd also say to keep an eye on a game in development called LunarLux!
PW 🍍: So, coming back to the main topic: Where does the idea for Bittersweet Birthday come from? How did you start the project and how long you have been working on it?
WEG: Dates are a bit blurry to be honest, since we faced a lot of personal stuff that got in the way for months at a time. The best way I could summarize it would be that we started to get pretty serious around mid-2018, but didn't really kick into overdrive until mid-2020.
PW 🍍: The combat is very easy and intuitive, though overcoming the great bird was very hard for me.🤨 In your description you say that you like hard and challenging bosses and combat. Why so?
WEG: I'm glad you think that! Our aim from the start was to keep the player's move set fairly simple and intuitive, and give the spotlight to the enemies. In a way, this is the aspect that we took the most from bullet-hell games, where it's the enemies who get to do all of the cool stuff. The reason I like games like these, and obviously why I went with this approach for BB, is because I really like the feeling of winning as an underdog, as opposed to power fantasies.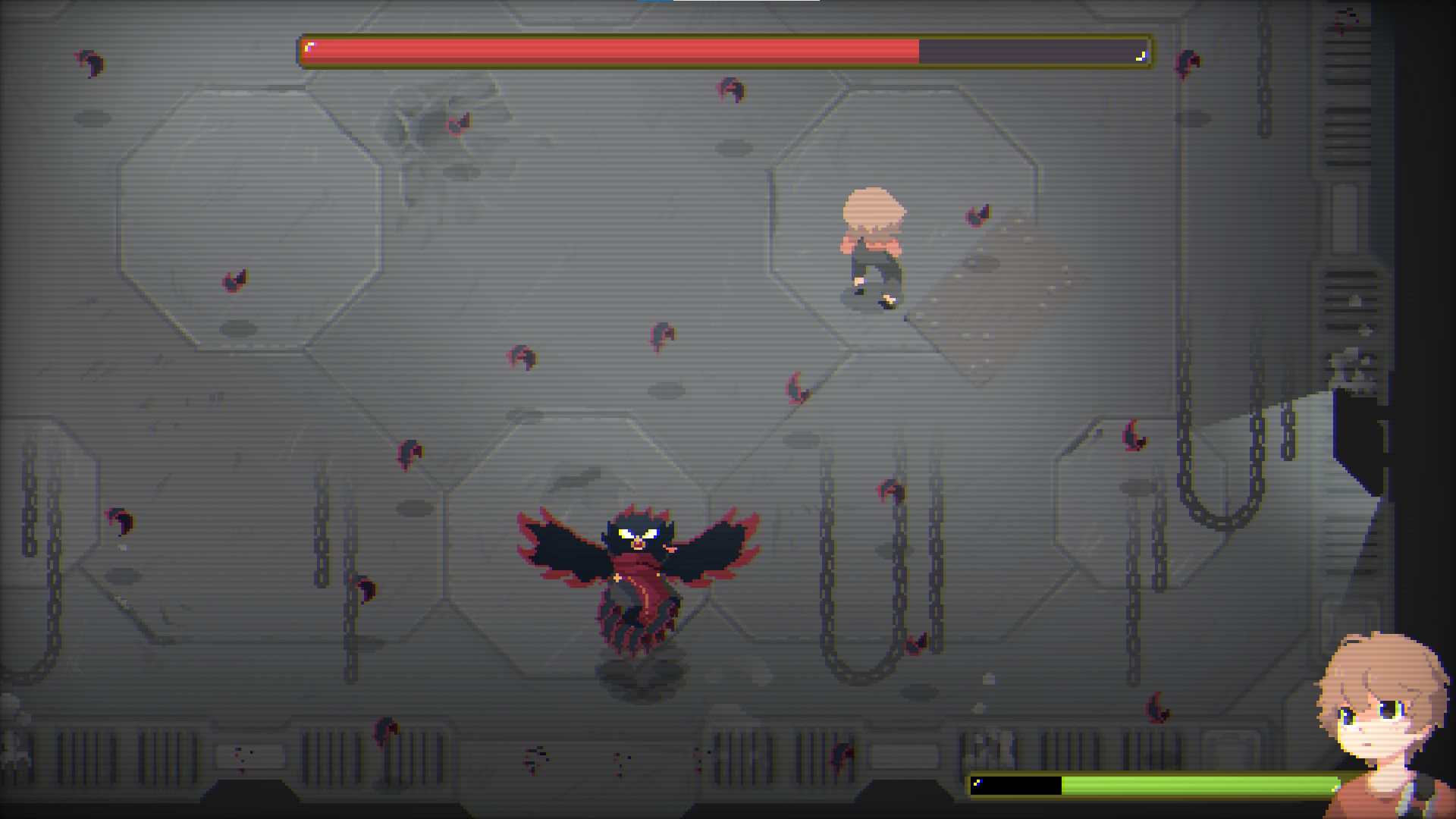 Bittersweet Birthday demo is already available. Creators of the game are very open to hear some feedback and have community discussions around indie games in general. Try the demo and sign for the crowdfunding campaign to support the game!
---
Wishlist Bittersweet Birthday on Steam!
Sign up for the crowdfunding campaign!
Follow World Eater Games on Twitter!
---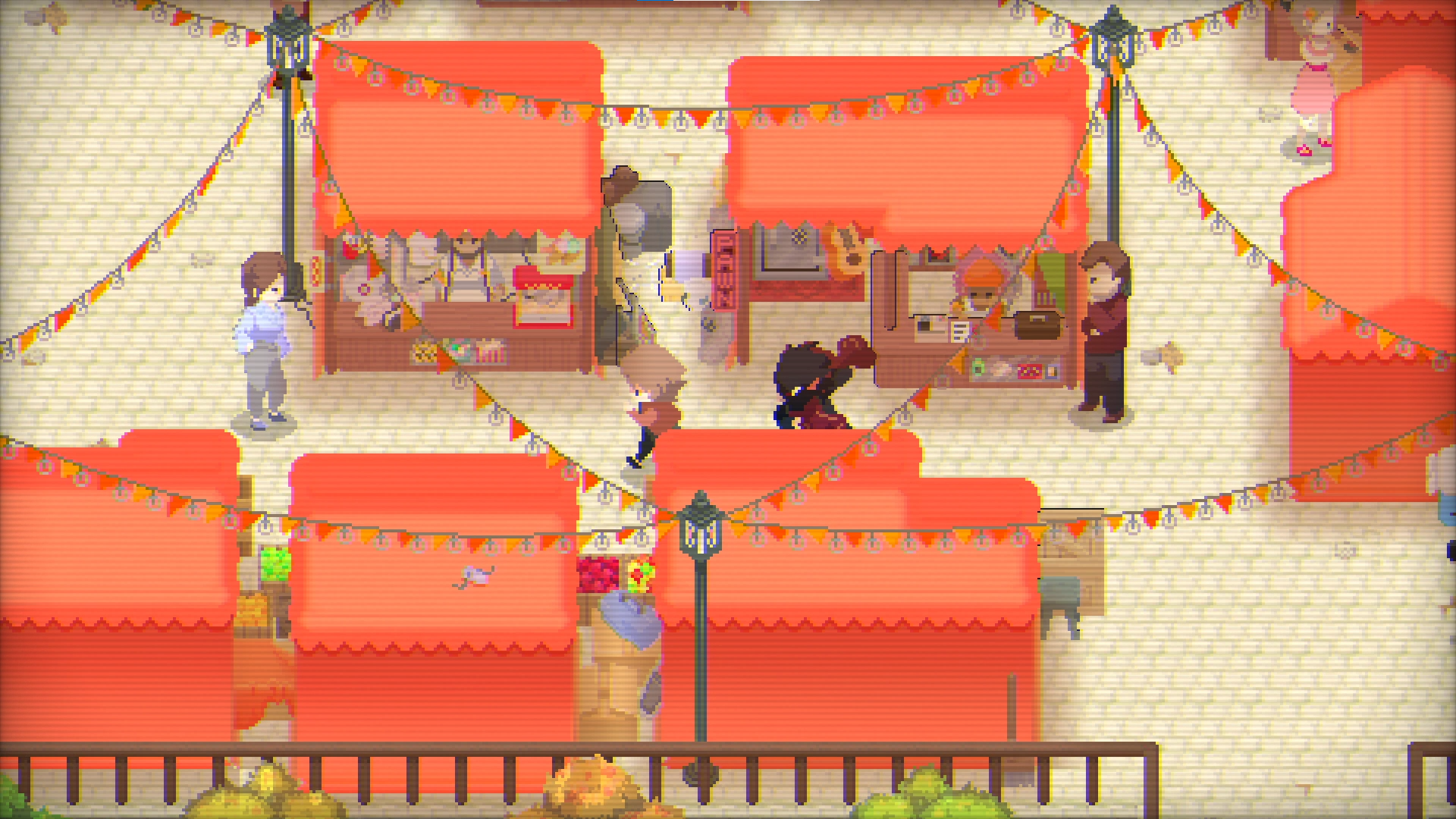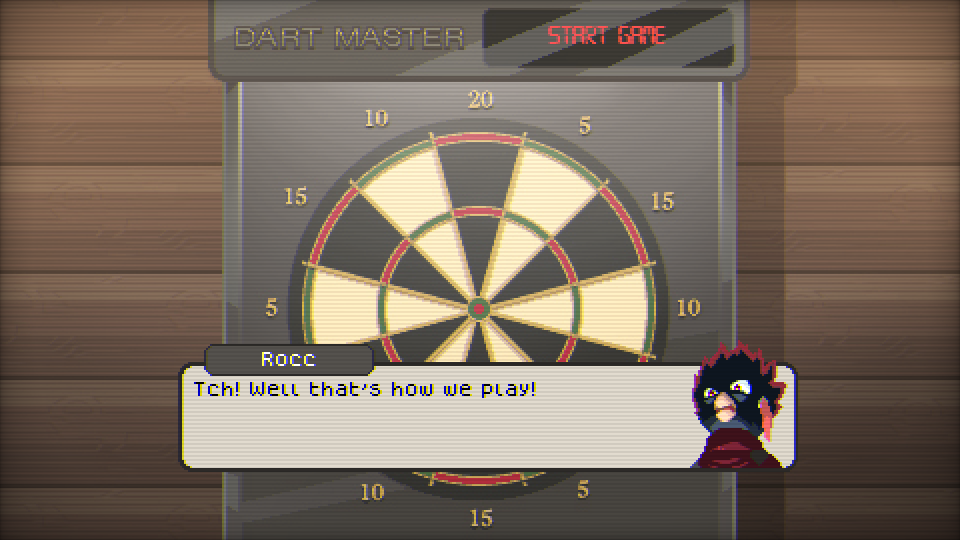 PW 🍍: What do you like in your game the most?
WEG: I like everything a lot, I'm really proud of the work me and the rest of the team are doing, but if I had to pick a personal favorite it'd be the story, definitely. I really can't wait for players to experience it as a whole, though the demo is a really good microcosm of what you can expect for the full thing.
PW 🍍: What motivates you and inspires to work on Bittersweet Birthday?
WEG: Firstly, the story I'm trying to tell is really cool, and also unintentionally personal to me, and I really want to share it with as many people as possible. This might be a bit too dark lol but I really want to leave a piece of me in the world before I die.
PW 🍍: Do you have some words of advice for beginning game developers? 😏
WEG: Set hard deadlines, it's easy to slip into the "I can do that tomorrow" rhythm. Get feedback often, but also make sure you have a clear vision of what you want for your game, even if well intentioned, a piece of advice might work against what you want for the game.
PW 🍍: It was great talking with you! Thank you and all the best on your upcoming campaign! 🔥
WEG: Thanks for having me! It's always fun to share behind-the-scenes stuff!
Sign up to our mailing list so we can share with you our newest posts!